Our Solution
Our novel pediatric feeding tube targets tube displacement with an improved internal securement that is optimized for all users.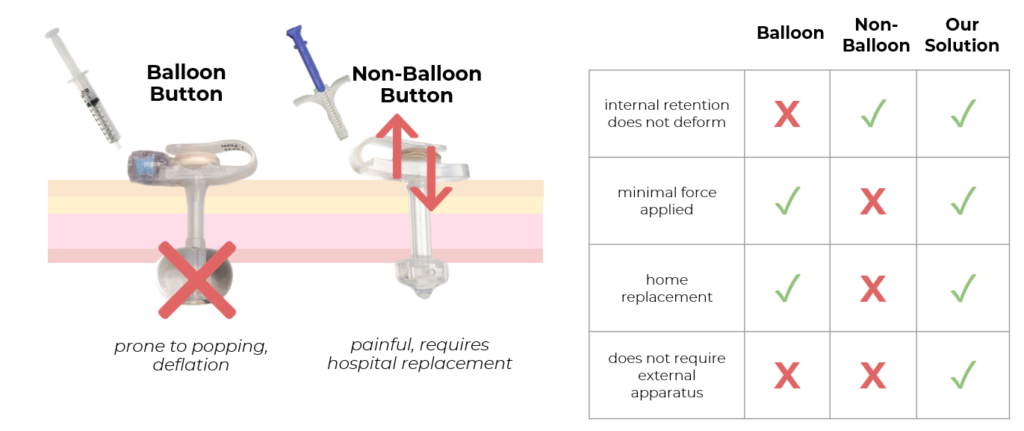 There is currently no feeding tube on the market that targets pediatric tube displacement nor is designed specifically for neonates and infants. The most commonly used tube, the balloon button, has an unstable internal retention holding the tube to the stomach that is prone to deflation. The only alternative, the non-balloon button, is difficult to insert, painful for children, and unable to be replaced at home.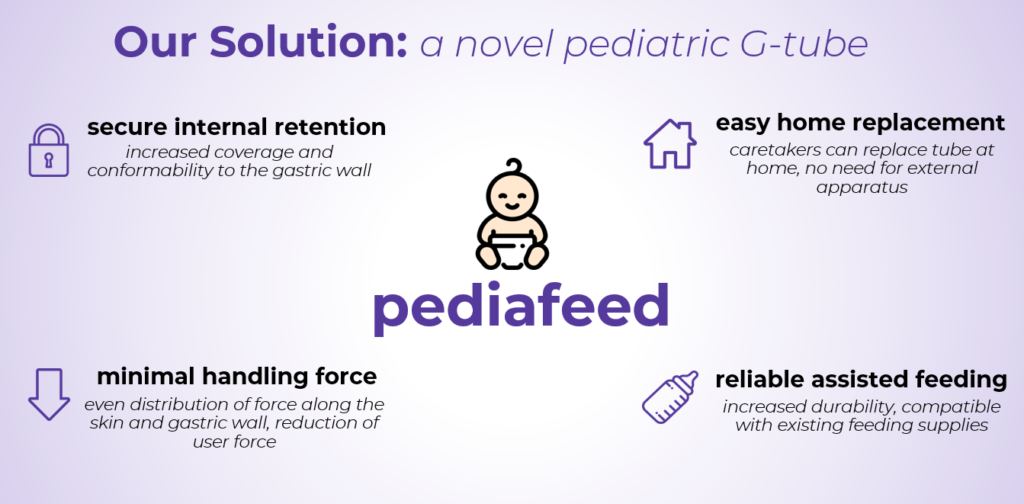 We have developed a G-tube that addresses the current gaps in the pediatric feeding market, with the unique needs of neonates and infants in mind. Featuring a novel, stable internal retention mechanism and a simple, easy insertion and removal method, our tube reduces displacement and minimizes discomfort to the child while remaining easily placeable both at home and at the hospital.
We are currently working with renowned pediatric hospitals like Children's National Medical Center and non-profits like the Feeding Tube Awareness Foundation to develop our product and ensure it optimally addresses the needs of patients, hospitals, and caretakers alike.
Check out what our team is up to now!
---
To learn more, watch our 2 minute informational video or contact us.